Ownr Success Stories: CAMILA TEA
Formalizing in July 2019, CAMILA TEA is a small Canadian specialty tea company founded in Toronto, Ontario. In this interview, founder Colin Bhowmik shared with us the reason for bringing this product to market as well as his experience running his own business.
Introduce us to CAMILA TEA?

Colin: Our mission is to curate the most flavourful, aromatic and beautiful single estate tea and tea blends for Canadians to enjoy, while maintaining relationships, based on trust and respect, with the artisan farmers in India who are at the heart of our teas.
What inspired you to set up CAMILA TEA?
Colin: I have been a tea drinker for as long as I can remember. After being introduced to artisanal whole leaf tea by my cousin in India, I was "hooked" by not only the amazing flavours but the production and processing of artisanal tea by age-old methods.
I wanted to share the benefits of teas produced by traditional methods whether it's the mouth-watering flavour, the health benefits or the impact of providing economic opportunity to the artisan farmers who produce the tea.
In addition to sharing my experiences with artisanal teas, I was looking to become more educated about direct-to-consumer brands. Developing and maintaining my online brand was the most practical way to achieve this and that's how CAMILA TEA was born.
What do you love about being your own boss? What keeps you motivated?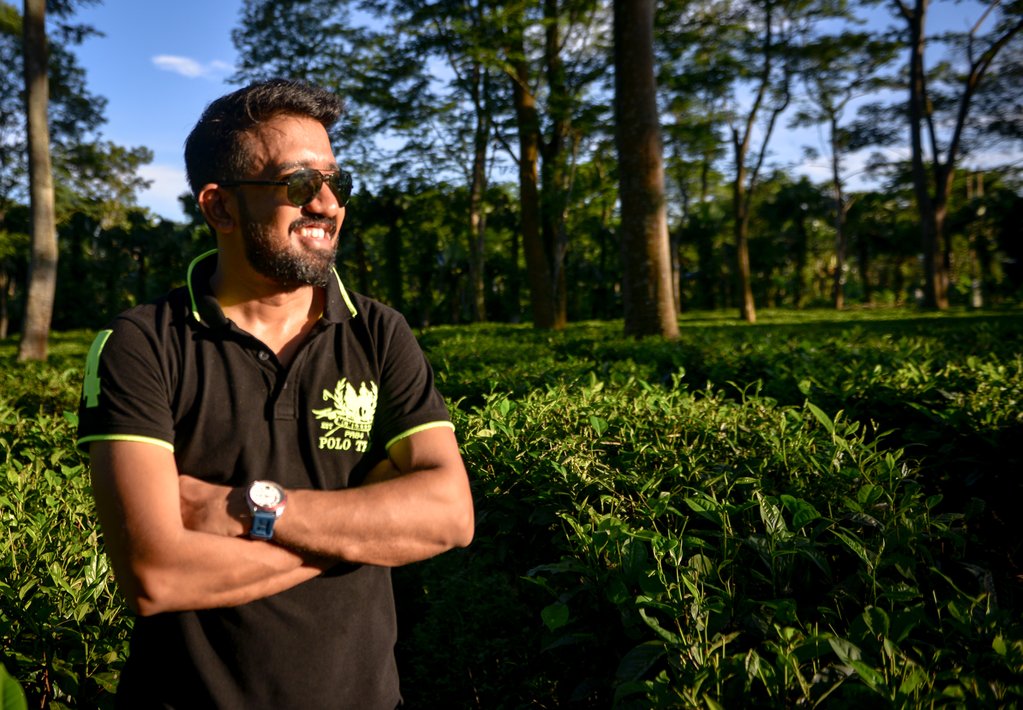 Colin: I love the fact that I have a direct impact on my business. Whether it's increasing sales or reducing costs, it's rewarding when you can track the success or failure of your actions.
My mission and inspiration to start the company keeps me motivated. If I am having a challenging day, I go back to them and it helps me reset and focus on why I started the company in the first place.
What has been your biggest success or earliest win with CAMILA TEA?
Colin: Being able to work with great partners. From sourcing the tea, the strategy and design of the CAMILA brand right through to packaging and co-packing the product, I've been able to build relationships with some great people who are amazing at what they do.
Anything you can share about your experience of using Ownr to set up CAMILA TEA?
Colin: Ownr is amazing! I had started a small business about 7 years ago and it took hours and hours to figure out the entire business registration process. With Ownr, I was able to register my company in minutes, while ensuring that my company name and trademark were available in Canada.
I also love the logo generator. Although I used my own creative designer to develop my brand, I was able to leverage the Ownr logo generator to create designs to show my designer what I was looking for. I definitely recommend the service.
What's the hardest part of running a business of this nature?Anything you would approach differently?
Colin: The hardest part of running a business, especially getting one off the ground, is realizing that everything can't be perfect. At the onset, I wanted everything to be perfect but after networking with other entrepreneurs, I realized that a brand can evolve.
You don't need to get the logo, packaging, website content perfect the first time. Get the product to a launch stage, confirm that there is an actual need or demand for your product and find out what they are saying about your product and evolve accordingly.
What does a typical day look like for you at CAMILA TEA?
Colin: I don't think a typical day exists for an entrepreneur, which is one of the exciting parts of being one. Over time, I have started to wake up earlier to give myself more time to work on my business during the day, so that I have the flexibility to spend quality time with family and friends at night.
I typically check emails before going to bed to take care of any outstanding items that may require immediate attention. As the tea is sourced from India, my offshore partners will start their work when my day ends.
Are there any tips you'd like to share with other entrepreneurs starting their business journey?
Colin: I highly recommend, actually urge, entrepreneurs to start with a "lean" business plan. A one to two-page game plan that you can refer back to. The business plan will help you stay on track or help you realize that certain elements of your business may no longer make sense.
By defining elements such as the problem you are solving (your target marketing, sales