May 24 Long Weekend Starter Pack
You're probably used to celebrating the May 24 long weekend with friends and family. But just because most Canadians are home social distancing, doesn't mean you can't still have fun this weekend. To help you celebrate, we've put together a list of awesome products and services from Canadian businesses that are sure to make your long weekend extra special.
Food and drink
Meal kits
We've all heard of meal kits that deliver a recipe and all the ingredients required to make it, but did you know that some of your favourite restaurants are also offering delicious meal kits? Make a gourmet meal for your family or get the meal kits delivered to you and your friends and make the recipe together over Zoom. Here are a couple of Canadian restaurants with great meal kits available.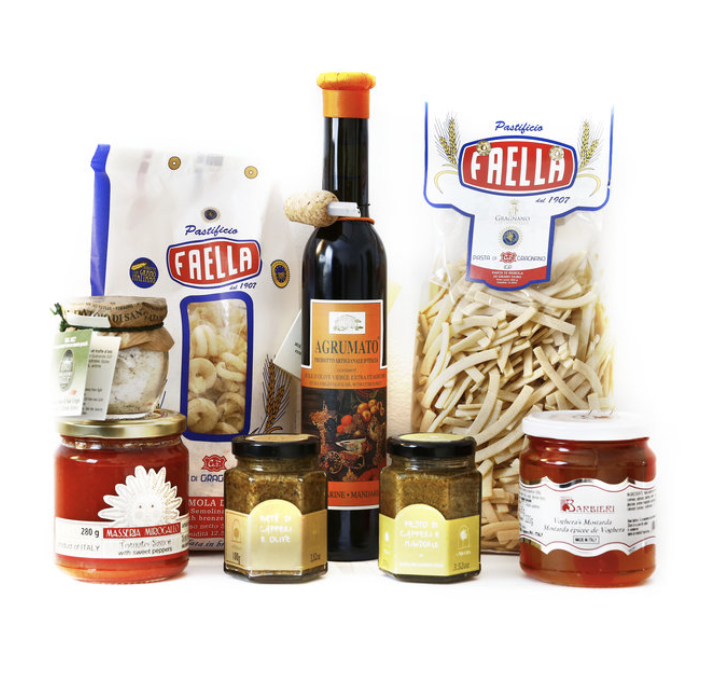 Vancouver restaurant Nuba specializes in Lebanese food, with a large portion of the menu being vegan. They have several meal kits available to choose from depending on your taste and the number of people you're looking to feed.
If you love Italian food and want to use some authentic Italian ingredients to make an amazing home meal, look no further than the Discovery Boxes from Montreal's Cucina Fine Foods.
Online cooking lessons
If you're looking for a fun activity to do with family or friends around the world, why not meet up for a virtual cooking class? Here are some Canadian cooking classes that you can book over the May 24 weekend.
Ontario's The Culinary Studio offers classes teaching a variety of types of cuisines. Two Red Seal chefs will walk you through a recipe with a customized ingredient pack. You can either choose to purchase your own ingredients using the list provided ahead of time, or you can opt in for their sample menu like Fresh Mexican with saucy pulled chicken, bumped up beans & rice, and pico de gallo.
True Nosh in Vancouver is a plant based restaurant created by their dietitian who wants to prove that food can be delicious even without added sugar. Each meal is vegan, gluten-free, and preservative-free, making this a great option for health conscious or allergy-prone cooks who want to create a tasty meal.
Get Cooking is an Edmonton-based cooking school offering a variety of classes that you can join. Or book a private event if you're looking for something to do with your family and friends. Their classes are also kid-friendly and are taught by two chef instructors, one who leads the class while the other answers questions in the chat.
Virtual food tastings
For people who love to eat but aren't interested in making their own food, a virtual group tasting could be the perfect way to add some excitement to your May long weekend. Here are a couple of businesses offering delicious online tastings.
If you're a chocolate lover, this Toronto company offers online chocolate tastings with a selection of chocolates curated to your tastes and delivered to all attendees. The class itself is a 45-60 minute guided tasting, covering the art of chocolate tasting, how chocolate is made, and of course, sampling those tasty treats!
For Canadians who love trying out new beverages and learning about them, Canadian Craft Tours offers a number of different types of drink tastings. They have virtual brewery tours, as well as beer, wine, or coffee virtual tastings. They even offer a virtual happy hour! The curated box of drinks is delivered for free in Greater Vancouver, Calgary, and the Greater Toronto Area. The class will cover the history of the beverage you choose and includes tasting tips, trivia and games, along with optional food pairings to take these drinks to the next level.
Restaurant delivery
If you're in the mood for a traditional long weekend barbecue but you don't feel like cooking, order delivery from a local restaurant like Beach Hill Smokehouse in Toronto. They offer authentic Texas BBQ that falls off the bone. Their menu includes classics like brisket, sausage, delicious side dishes, and desserts.
Activities
Virtual painting class
Online art classes are a great way to hang out with your loved ones while doing a relaxing but creative activity together. Fresh Paint Studio's virtual paint nights and painting parties are great for adults and children alike and are sure to add some excitement to what would otherwise be a regular night in. Each paint class will have one featured image that all participants will recreate with their own spin on it. You can purchase your own materials or you can opt in for their Paint Night Kit which includes a canvas, palette, brushes, paints, and more.
Online escape room
You may think that escape rooms can't be done virtually, but Adventure Rooms is proving that that's not the case. While you won't be physically present in the escape room, you'll be helping your host escape from the physical location over Zoom. You and your guests will guide them to find clues, solve puzzles, and complete tasks to find their way out. You get to choose from a selection of stories and it is priced per player and suitable for all ages.
Lawn games
If you have a yard or some outdoor space available over the long weekend, check out Canadian Tire's extensive selection of family-friendly games designed to be played outside, like croquet, badminton, or Cornhole.
Other fun May 24 activities
Camping in your backyard
Nothing says the long weekend like camping under the stars. Whether you have access to nature or you just want to camp in your own backyard, Mountain Equipment Co-op has a curated selection of everything you need. Plus, MEC has free store pickup and free shipping on orders over $50. All you need then is to pick up supplies to make s'mores.
Barbeque cookout
Edmonton-based Barbecue Country has all of the components for having an amazing long weekend barbecue, from grills and smokers to charcoal, spices and sauces. If you need inspiration, check out their mouth-watering recipes.
Fireworks
To make your long weekend extra special, check out Rocket Fireworks, a Canadian firework company with free shipping across Canada. Just make sure you've checked your local bylaws and that you're handling fireworks safely.
Now that you have a ton of awesome offerings from Canadian businesses to choose
from, your May 24 long weekend is sure to be one to remember.